WORKSHOP ON THE USE OF TOTAL STATION FOR SURVEYING IN THE FIELD - THE FRKANOVEC SITE AND GETTING TO KNOW THE OBJECTS OF THE TRADITIONAL ARCHITECTURE AMBIENTAL UNIT IN ČREČAN
FRIDAY, DECEMBER 10, 2010
On Friday, December 10, 2010 a workshop was held at the site in Frkanovec where students and teachers had an opportunity to get to know better the way and methods of work with the Topcon GTS-105N GPS device in the field. With the GPS Device the points were determined that served as the geodesic base and from which the existing buildings were surveyed by the total station.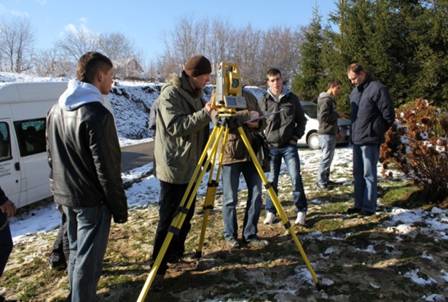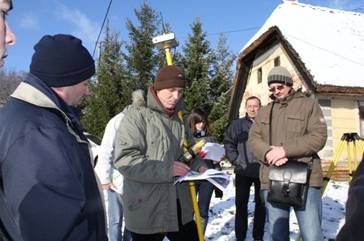 Demonstration of work with the total station and the GPS device in the field
Prior to surveying with the total station, there were procedures to follow, namely centering, horizoning, dioptering, focusing and space-orienting of the instrument.
The students were allowed to aim and survey the points on the existing buildings so that they could get the ground plans of the buildings afterwards. Besides having used the total station and GPS device, the students as well used other geodesic measuring devices to measure and mark the fronts of the buildings in sketches, namely measuring tape and handheld laser distance meter.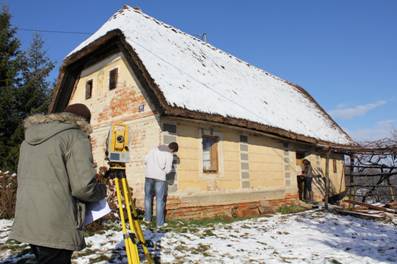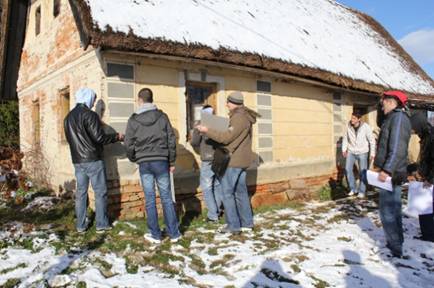 Measuring the fronts of the buildings with measuring tapes and handheld laser distance meters attracted the students' attention completely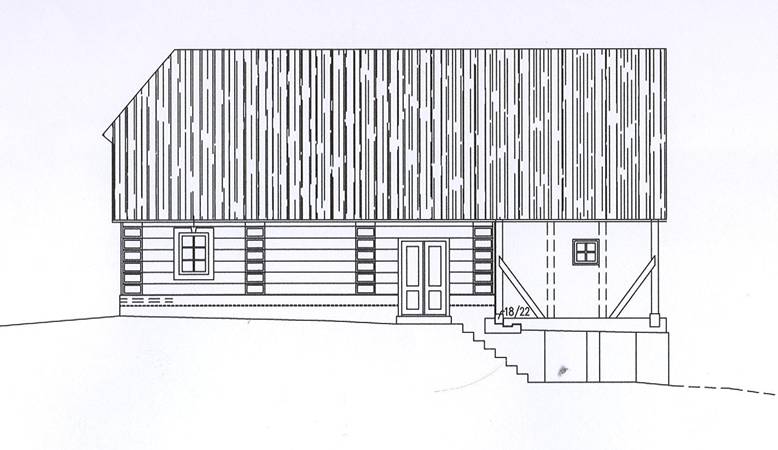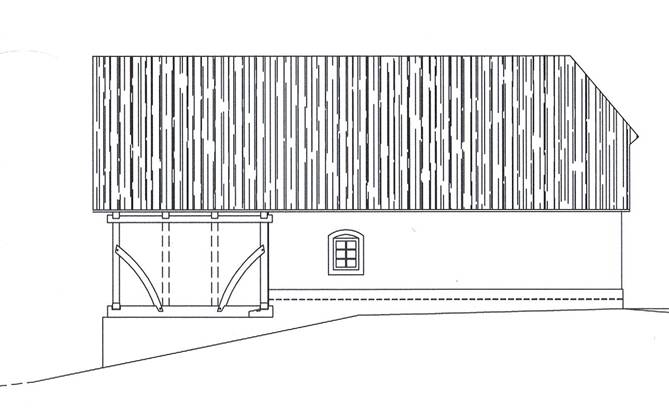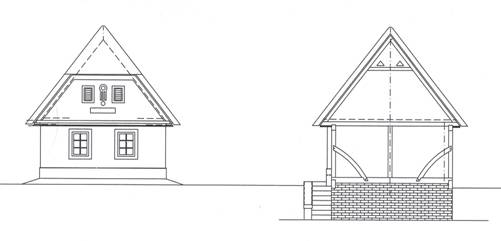 The result of surveying the traditional architecture residential object in Frkanovec
After the workshop, the students and teachers of Zsigmondy Vilmos and Széchenyi István Technical VET Secondary School of Nagykanizsa visited and were sightseeing the site with the ambiental unit of the residential-household traditional architecture buildings in Črečan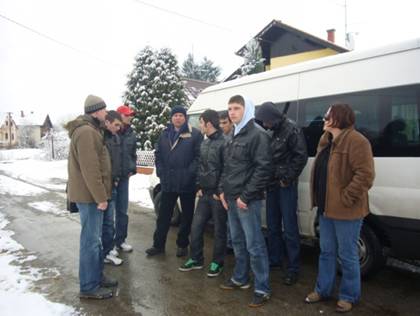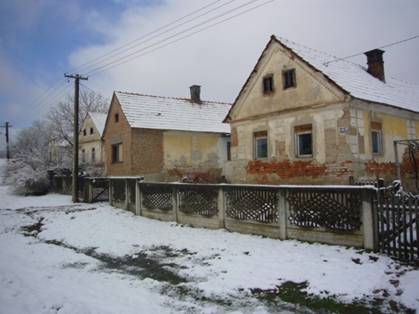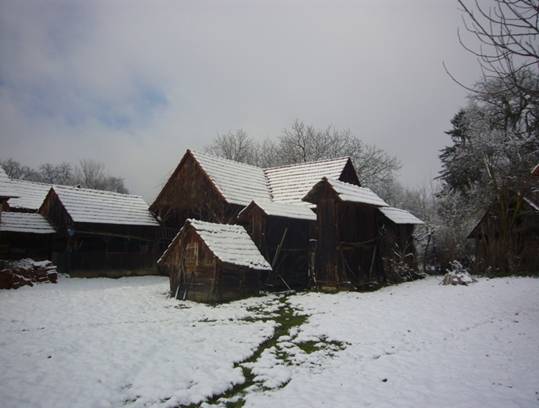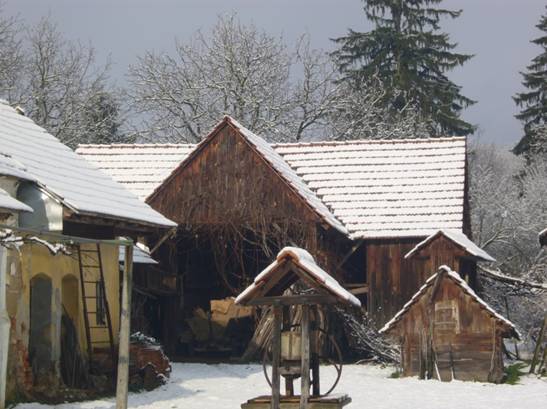 Sightseeing the site with the ambiental unit of the residential-household traditional architecture buildings in Črečan